HappyLand Psychology & Therapy Centre
For Special Kids with Special Abilities
We are a committed organization to provide professional therapy and special education services to the children with exceptional needs. Our goal is to help the family and the child to improve the learning, functioning, understanding, emotion, behaviour and social ability of the child. With over 19 years of experiences dealing with exceptional child, we are already helping more than 2500 children to lead a more functioning life. No child is left behind, every child deserve the right education.
Our tests are conducted by qualified professional who are specifically trained in the area of Psycho-Educational Assessment. The purpose of the assessment is to identify the intervention need, future educational planning and fill the gap between the development and chronological age of the child.
We use assessment and intervention to assist children to develop, recover, or maintain the meaningful activities, or occupations, of individuals, groups, or communities。
By using mechanical force and movements, we remediates impairments and promotes mobility and function, to improve children's quality of life through examination, prognosis, physical intervention, and parents' education.
Sensory training is a group of techniques designed to improve the functioning of different sensory systems and perception. It attempts to reorient and fix the sensation and perception that are off. Let's take a look at the most common ways sensory training is used.
Children needs average receptive and expressive communication, cognitive and motivation to be more functional in social setting. This training is essential for those who have difficulty in socializing with others and individual will learn more appropriate social behaviour through exercises and games designed by our therapist
Focus System programs provide simultaneous multisensory input to help develop new and reinforce existing pathways governing organization of the body and brain function.
Designed by a team of educators, child psychologists, physicists and mathematicians, the JELIC curriculum balances the development of both hemispheres of the brain, through self-paced hands-on experiences.
With parent training, we're shaping the parent's behaviour as much as the child's behaviour. This means, we want to give the parents practice and feedback with their behaviour as well. Create opportunities for the parents to practice the new skills they are learning. 
Neurofeedback is a technique in which we train the brain to help improve its ability to regulate all bodily functions and to take care of itself. By challenging the brain, much as you challenge your body in physical exercise, we can help your brain learn to function better.
Educational Therapy is a form of therapy used to treat individuals with learning differences, disabilities, and challenges. This form of therapy offers a wide range of intensive interventions that are designed to resolve learners' learning problems. 
The purpose of the SSP is to initiate and access a physiological state conducive to well-being, positive engagement with others, and growth in learning and therapy.  
By helping to access a calm and grounded state, the SSP promotes a neural platform for health, growth and restoration.
Hydro-aroma Therapy is a technique in which we utilize water, bubbles and specific massage method to ease the emotion, sensory, sleep implication of the child. The sea salt and essential oil are supplementary to improve the effect of the therapy.
A Word From Our Founder & Principal
We've come through years that were filled with both challenges and victories. I am taking this opportunity to extend my genuine gratitude and appreciation for all your heartfelt effort in the organization. Working with exceptional children and their families have been a pleasure and I am proud to have all my team members, through thick and thin. While there is much work to do and there may be further challenges ahead, I believe that with team synergy, together we can overcome obstacles to serve more families.
Head of Operation Dept/BA. Management
Principal Assistant/B.Soc.Sc. Psychology
Educational Therapist/ B.Sc Psychology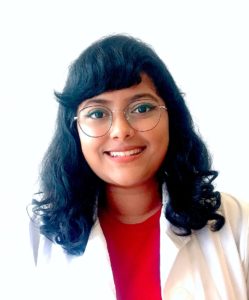 Nethiakalyani Kunasegaran